Fire Destroys Legend's Restaurant & Sports Bar | June 21, 2005
first | previous | next | last | home
(11 of 19)
photo by Justin Rudd! More Justin Rudd Photos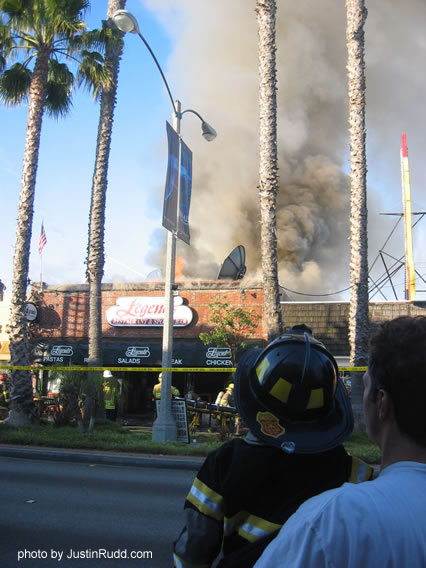 A youngster dressed as a fireman and being held tightly by his father
watches the burning building from across 2nd St.

photo by Justin Rudd!
click: More Justin Rudd Photos
Copyright 2005 © Justin Rudd. All rights reserved. All materials (illustrations, images, text) contained on this site are protected by United States copyright law and may not be reproduced, distributed, transmitted, displayed, published or broadcast without the prior written permission of Justin Rudd.
11 of 19