ARE YOU READY TO WIN?

g I want this Web site to be a valuable tool for teens and adults who are preparing for pageants. Whether you are getting ready to compete at the local, state or national level, we wish you the best of luck in your preparations.

Sincerely, Justin!

I AM A FIRM believer in the collective power of individuals joined in a spirit of goodwill and generous giving to bring about the success of an organization. That's why we need you to get involved.

THE MAIN PURPOSE of Justin Rudd's Community Action Team (CAT) is to promote social well-being among the general public. As a 501c3 nonprofit corporation governed by a board of directors, contributions to CAT are tax deductible and are used to help produce quality events within our community that benefit children, animals, and the environment.

C.A.T. IS AN UMBRELLA organization that includes Haute Dogs and:
4Halloween Kids' Costume Contest
4July 4 Kids' Bike Parade
4Dog-themed Poetry contest
4Interfaith Blessing of the Animals
4$1,000 SoCal Spelling Bee Championship
4So Cal Adult Spelling Bee
4Sidewalk Chalk Art & Poetry Contest
4Haute Dogs on the Beach events
4Haute Dog Easter Parade
4Haute Dog Howl'oween Parade
4Operation Easter Basket
4Operation Santa Paws
45k/10k Grunion Run
45k/10k Long Beach Turkey Trot
4monthly 30-Minute Beach Cleanups.

g

Justin's Free e-Newsletters



4 DOG e-News


Weekly; Long Beach/LA/OC area dog news & events;

9,000

+ subscribers;

subscribe


4

JUST-IN TIMES e-News


Weekly; Long Beach/LA/OC area gay & lesbian news & events; 2,500+ subscribers

; subscribe


4

BEACH CLEANUP e-News


monthly reminders for the Long Beach 30-Minute Beach Cleanup at Dog Zone; 1,500+ subscribers;

subscribe


4

BEACH FITNESS e-News


weekly e-news about Justin's Sand Challenge classes in Long Beach; 560+ subscribers

; subscribe


4

KIDS e-News


Long Beach-area events for kids; 570+ e-addresses; sent approx. once a month. subscribe


4

RUNNERS' e-news


3,115+ area 5K/10K runners/events list; sent a few times a year. subscribe


4

VOLUNTEER e-News


all kinds of Long Beach events that we need help with. subscribe


4

WEIGHT LOSS e-News


Long Beach Losers events, contests, ideas that can help you lose weight. 300+ subscribers. subscribe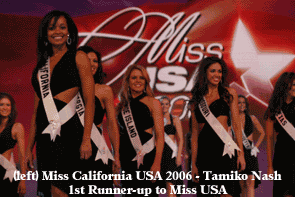 g MY PAGEANT STORY
I WALKED AWAY WITH THE CROWN
By Liana
AS A KID, I remember having an aunt of mine from the Philippines visiting us in San Diego and saying, that one day I would be a Miss Dumaguete.
I even remember signing a water color painting I had made in class with 'Miss D.' But, being as naive and clueless as I was at that age, I believed her (even if I didn't even know what a 'Miss Dumaguete' was) and at the same time easily forgot about her prophecy as I grew up.
Then time came when my uncle also visited us all the way from the Philippines and told me that one day, I would be in pageants. And he would make me practice walking in a straight line following the tiles in our dining room with phone books balanced on my head.

Time came when it was my turn to go to the Philippines, but not to visit relatives, this time, to live there. I was a very shy and soft-spoken eleven-year-old, and a total nerd! I had long hair that desperately needed a healthy dose of deep conditioning and detangling and the worst posture. And to add to my 'stunning' look, I had braces and glasses.
Eventually, my looks took its evolution. With each passing year, I looked more and more human than the last. And I was finally coming out of my shell, and began talking more, to the point of talking more than necessary at times! But even if I had finally 'blossomed', I was no where near to ramping on a stage. It didn't help anymore to have parents to see to it that their daughter would not "sell herself like meat on stage at such a young age". At most, I was a muse during our school parades.
But come freshmen year of college, I got my first invitation to join a pageant. It was to represent my department in our annual founder's day at our university. But that year's pageant wasn't going to be like the others, it was the year of the centennial celebration of our university. Even then, my parents objected at first, then came around after a while. Thus, the start of my pageant life.
I LOST MY FIRST PAGEANT, but I was a finalist. Just the same I was thankful for the experience, it taught me how to take defeat. During the pageant, I didn't want to set foot on another stage again since it was so stressful! But the first thought to cross my mind after setting foot off stage, "What is the next pageant I can join?"
That's when Miss Dumaguete slowly crept back in the picture. My coach advised me to join the following year, as he felt it was too soon to move on to another pageant. So, I watched the Miss Dumaguete on TV and paid attention to his candidate since everyone on campus seemed to be talking about her and she was the older sister of a classmate of mine in elementary. She was the winner that night.

A few days later, I saw my coach, with other coaches I knew at the mall with a girl walking in the center. She was very simple. She had her hair in a ponytail, and was clad in jogging pants and a shirt. I asked myself, "Who could this girl possibly be? She couldn't possibly be a candidate for an upcoming pageant?" Then she smiled at me. And that smile looked very familiar (I recognize people by their eyes when they smile) that's when it hit me, it was the Miss Dumaguete! My coach introduced us by saying "Don't you know you'll be crowning her next year?" She encouraged me and since then, we became friends.
My parents knew my intentions of joining Miss Dumaguete. My mom supported me, while my father discouraged me. My mom would help me pick out makeup and clothes for the upcoming pageant. One week prior to the screening, I asked if it was okay if I went for it, I was so tense but I got caught by suprise when my dad gave me the go signal and my mom told me no. But as things would have it, in the end, my mom let me make my own decision.
SO I WENT FOR IT! The day of the screening, while heading downtown to get a manicure and pedicure, I sprained my ankle! And when I entered the room of the screening, I slipped on the newly waxed floor on the same foot I had sprained earlier that morning. But, thankfully, I got in. My sprained ankle proved to be an assest rather than a liability that day, because one of the judges asked, "If there's one thing you could change about yourself right now, what would it be?" The other girls talked about changing their attitude or study habits, while I honestly answered, I wish I could make the sprain in my ankle go away!
I PREPARED a notebook with quotations that I could use in answering, and I decorated the cover with quotes to. In my bio data, I had originally put my motto to be about living life to the fullest in French. But my mom said that it was something on a menu, so I called a friend desperately looking for a motto that was on the same lines of living life to the fullest. I didn't think the ones she found fit me, that's when I reached for my special notebook and so the motto I had put on the cover... "The stars exist so that we may know how high our dreams can go".
ON THE NIGHT OF THE PAGEANT, I was as giddy as a school girl backstage after calling me into the top three finalists (oddly enough, the other 2 girls who made in to the top 3 with me were my cousins). I was the last called into the top 3, thus the last to answer. When I had the headphones blasting music into my ears, I could still hear the sound of the people clapping after each candidate answered. The sound of the candidates seemed to get stronger and louder with each candidate. I was nervous about answering; fearing I wouldn't be able to top their answers, but my joy of making it to the top 3 numbed my nervousness.
It was then my turn to answer, I walked out to the stage, and waited for my fate that lay within the final question and whether I could answer it good enough. The question? "What is your motto and how do you apply it in life?" Yeps! That was the standard final question! So I answered from my heart and walked away with the crown.
While meeting up with my predecessor a few months ago, she had told me that when she first saw me, she knew she was going to pass her crown to me... Talk about the fate the stars have set for us! I wonder what else they have in store for me!


g ORDER 1,001 PAGEANT QUESTIONS AND CAPTURE THE CROWN
4For a limited time: When you purchase 1,001 Pageant Questions, we'll include a FREE copy of Justin Rudd's Key Tips to a Successful Pageant Interview. All in loose-leaf form. FAST DELIVERY: we get your order to the post office usually within 24 hours, so you get your 1,001 Questions quick! We can also FedEx, if you provide your FedEx account number & phone number when ordering.

only $24.95 FREE SHIPPING & HANDLING IN U.S.

3 WAYS TO ORDER: ONLINE, PHONE 562/439-3316, OR MAIL.
Or, ORDER BY MAIL
make your $24.95 check payable and mail to:

Justin Rudd
5209 E. The Toledo #1
Long Beach, CA 90803

or, call 562/439-3316.