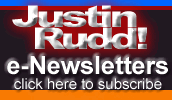 GET INVOLVED ON YOUR TEAM

I AM A FIRM believer in the collective power of individuals joined in a spirit of goodwill and generous giving to bring about the success of an organization. That's why we need you to get involved.



g TAX-DEDUCTIBLE
Please Support CAT - a 501c3 Nonprofit

RIGHT NOW, while the need is in your mind, won't you please donate? We receive no government monies, and depend entirely on people like you.

WE HOPE YOU share our love for animals, kids and the environment, and our wish is that you'll consider a gift of $25, $50, $100 or another amount so that we can continue to bring you and our community fun events and meaningful projects.

CHECKS to CAT, Attn. Justin Rudd, 5209 E. The Toledo #1, Long Beach, CA 90803.

THE MAIN PURPOSE of the Community Action Team (CAT) is to promote social well-being among the general public. As a 501c3 nonprofit corporation governed by a board of directors, contributions to CAT are tax deductible and are used to help produce quality events within our community that benefit children, animals, and the environment.

C.A.T. IS AN UMBRELLA organization that includes Haute Dogs and:
4Halloween Kids' Costume Contest
4July 4 Kids' Bike Parade
4Dog-themed Poetry contest
4Interfaith Blessing of the Animals
4$1,000 SoCal Spelling Bee Championship
4So Cal Adult Spelling Bee
4Sidewalk Chalk Art & Poetry Contest
4Haute Dogs on the Beach events
4Haute Dog Easter Parade
4Haute Dog Howl'oween Parade
4Operation Easter Basket
4Operation Santa Paws
45k/10k Grunion Run
45k/10k Long Beach Turkey Trot
4monthly 30-Minute Beach Cleanups.

g

Justin's Free e-Newsletters



4DOG e-News


Weekly; Long Beach/LA/OC area dog news & events;

13,500

+ subscribers;

subscribe


4

JUST-IN TIMES e-News


Weekly; Long Beach/LA/OC area gay & lesbian news & events; 3,500+ subscribers

; subscribe
2012 Costume Contest Winners
Kids:
#617, Sierra Brown, Long Beach, Planter's Ms. Peanut
#636, Jade Lee, Long Beach, Kitten
#631, Dylan Laureola, Buena Park, Jack in the Box
#643, Miranda Camargo, Chino, Jasmine on Flying Carpet
#630, Christian Dragan, San Pedro, Pinocchio
#621, Noah Presley Sanchez, Long Beach, Elvis
#645 Raya Robertson, Hunt. Beach, Little Mermaid
#646, Kallen Robertson, Hunt. Beach, LMFAO & Shuffle Bot
#659, Amy Pecore, Corona, Strawberry Shortcake
#647, Madailyn Mae Firestone, Orange, Queen Bee
Adults:
#241 Pauline Dragan, San Pedro, Lederhosen
#772, Thu-Huong Nguyen, Long Beach, Sally & Zero
#777, du Plessis family, not-so-scary-scary
#52, Wendy Mikels, Westminster, Colonel Sanders

COSTUME CONTEST FOR KIDS AND ADULTS
- free entry for humans
- entry form (bring one or sign one when you arrive to the Tot Lot)
- Sun., Oct. 28, 2012
- Sign-in at 2-2:15 p.m. inside the kids' playground (Tot Lot)
- Parade of contestants down the street at 2:25 p.m.
- prelim judging inside playground area is at 2:15-2:25 p.m. as judges walk around
- If you are bringing your dog, register your dog at www.Howloween.info for just $10/advance



HUMANS are nvited to lead the Howl'oween Parade this year and there will be a few $10 prizes to those kids (more for the adults) with the best outfits. There is no charge to enter the costume contest, but a signed entry form is required. Register inside the playground gates by 2:15, and judges will be doing some preliminary judging then. Volunteers will line up contestants at 2:20 within the playground area. Contestants will start out on the parade route at the corner of Livingston Dr. & Park Ave.) at 2:25 p.m. Final judging takes place on the 5-block parade route. Contestants are welcome to walk with their dogs (only if the dog has registered for the Howl'oween Parade).

Bring a signed entry form with you, or get one when you arrive.

Awards will be announced after the dog parade ends about 3:45 or 4 p.m. in Livingston Park, near the corner of Livingston Drive and Argonne avenues. Parents are welcome to walk along with their kids in the parade.

There will also be an award for the best-dressed person in the dog parade who is walking with a dog (if walking a dog in the parade, please register your dog for the parade at www.Howloween.info).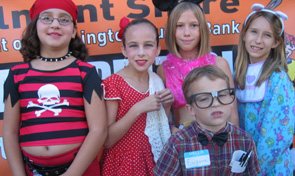 MEET AT THE TOT LOT at Livingston Park in Belmont Shore before the 2:30 p.m. dog parade. Free to enter. Costumed kids and adults will walk in a parade down Park Ave. and 2nd St. in front of a few thousand spectators, just before the dogs in the Haute Dog Howl'oween Parade.


Start/finish at corner of Livingston Dr. @ Park Ave.

NEW

: The parade route is reversed this year from the past few years' route.
The parade heads west on Livingston Drive for about one block, turns left onto 2nd St. heading east for two blocks, turns left on to Park Ave. heading north for one block and empties out back at Livingston Park.
Auto traffic on eastbound and westbound 2nd St. from Granada Ave. to Livingston Dr., on Park Ave. from 2nd St. to Livingston Dr., and on Livingston Dr. from 2nd St. to Argonne Ave. will be diverted by LBPD for approx. one hour at approx. 2:25 p.m. during the parade.
NEW

: Livingston Drive from Park Ave. to St. Joseph Ave. (one block) will be closed by LBPD from 11 a.m. to 6 p.m. Some vendors will be in the street in this section.
All alleys will remain open throughout.
The parade expects 500+ dressed-up dogs and lasts about an hour.

SEATING Bring your own folding chair, or rent one of our 900 seats on Livingston Dr. or Park Ave. for just $5, starting at about 1 p.m. The seats did sell out last year. Please bring correct change. Rent from and benefit these groups:
- Special Olympics of Southern California
- Substance Abuse Foundation
- Olive Crest
- Phi Mu Alpha Sinfonia music Fraternity at Cal State Long Beach
- Leukemia & Lymphoma Society for the Light The Night Walk
- Long Beach Bethel of Job's Daughters International
- Human Services Club, Long Beach City College
- Demon Theater

DRIVING DIRECTIONS

MAP OF PARK/ROUTE

PUBLIC TRANSIT
We suggest that spectators take the red Passport buses for $1.10 each way to Belmont Shore. The bus stop on 2nd St. at Park Ave. is right on the parade route. Note: dogs are not allowed on buses, uness they are in a pet carrier. BUS SCHEDULE

PARKING
There is metered parking along 2nd St. and in parking lots on both sides of 2nd St. We also suggest parking at the beach where there is plentiful beachfront parking spaces. There is also free street parking at the park and around the neighborhood. Leave plenty of time to find parking. We encourage guests to walk, ride bikes, use public transit or carpool. MAP



g SUN., OCT. 28, 2:15 P.M., LIVINGSTON PARK
200+ Costumed Kids Expected to Compete for 2012 Halloween CA$H



THERE WILL BE $100 cash awarded during the 10th annual Southern California Halloween Costume Contest (and more for the adult costume contest) at the Tot Lot at Livingston Park (Livingston Dr. @ Park Ave.) in Belmont Shore. The event sponsored by Justin Rudd and his nonprofit 501c3 the Community Action Team, is for kids and adults and is free to enter. More than 250 costumed kids and adults are expected to be judged on creativity, originality and first impression.



THE TOP-TEN costumed kids will each receive $10 cash (more for the adults) from Justin Rudd's Community Action Team.

KIDS and ADULTS INVITED TO PARADE
All kids, teens, and adults in costume will walk in the annual Haute Dog Howl'oween Parade. We encourage the kids to walk at the front of the parade before the first dogs. CLICK HERE for details about the Howl'owen Parade. The dog parade begins at 2:30 from Livingston Park. We expect that the final dog will step off to begin the parade approx. 3:30 p.m.



PARKING
Metered parking is available along Second St. and in adjacent public parking lots until 7 p.m., daily. Free parking on most Belmont Shore neighborhood streets surrounding the park.





CAT IS AN UMBRELLA organization made up of programs and events you may already be familiar with: the 30-Minute Beach Cleanup; the $1,000 Southern California Spelling Bee Championship; Operation Santa Paws; the July 4 Kids' Bike Parade; the Kids' Halloween Costume Contest; Operation Easter Basket; the Thanksgiving Day 5K/10K Turkey Trot and the various Haute Dog projects.


2010 PHOTO GALLERIES