CAN WE COUNT ON YOU and four friends to put together five Easter baskets - one for each of you - for needy Long Beach-area kids? In 2005, the project's first year, the goal was 350 baskets.

OUR GOAL THIS YEAR is 2,000 baskets. Please let us know if you can commit to help bring hope and cheer this Easter season.

g TAX-DEDUCTIBLE
Please Support Operation Easter Basket

RIGHT NOW, while the need is in your mind, won't you please donate? We receive no government funds, and depend entirely on people like you.

WE HOPE YOU share our love for animals, kids and the environment, and our wish is that you'll consider a gift of $25, $50, $100 or another amount so that we can continue to bring you and our community fun events and meaningful projects.

CHECKS to Community Action Team, CA, Inc., or simply "CAT," Attn. Operation Easter Basket, 5209 E. The Toledo #1, Long Beach, CA 90803.

TAX ID: 05-0545777



THE MAIN PURPOSE of the Community Action Team (CAT) is to promote social well-being among the general public. As a 501c3 nonprofit corporation governed by a board of directors, contributions to CAT are tax deductible and are used to help produce quality events within our community that benefit children, animals, and the environment.

C.A.T. IS AN UMBRELLA organization that includes
4Halloween Kids' Costume Contest
4July 4 Kids' Bike Parade
4Interfaith Blessing of the Animals
4$1,000 National Elementary School Spelling Bee
4Nat'l Adult Spelling Bee
4Belmont Shore Sidewalk Chalk Art Contest
4Haute Dogs on the Beach events
4Haute Dog Howl'oween Parade
4Operation Easter Basket
4Operation Santa Paws
45k/10k Long Beach Turkey Trot
4monthly 30-Minute Beach Cleanups
4Beds, Bikes, Bears & Blankets giveaway to those in need
4Clothing giveaways to the underserved
4Bulldog Beauty Contest

I AM A FIRM believer in the collective power of individuals joined in a spirit of goodwill and generous giving to bring about the success of a community.

- Justin Rudd!




Justin's motto:
MARK TWAIN once wrote: "Twenty years from now you will be more disappointed by the things you didn't do than by the ones you did. So, throw off the bowlines. Sail away from the safe harbor. Catch the trade winds in your sails. Explore. Dream. Discover."

MY MOTTO IS "EXPLORE. DREAM. DISCOVER."

I WANT TO Explore, Dream and Discover as much as possible in my life here on earth, and I want my Web sites to empower, equip and incite others to do the same.

I WANT TO help folks to find something new and exciting to do and experience. That's why I I formed my charitable organization and named it the "Community Action Team"— a name that I feel encompasses all the varied activities and events that I have (and will continue to) organized for the good of our community.

WHAT CAN I DO to help you explore your potential, make a dream come true or discover new frontiers? I hope to hear from you.

Yours truly,
Justin Rudd!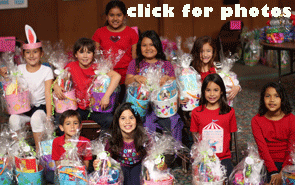 GOAL OF 2,000 BASKETS for the 2015 Operation. Will you be on our 2015 host committee by committing to create/collect for 20 or more baskets? We can provide the baskets for you. RSVP to Justin@JustinRudd.com





Will you serve on my host committee for Operation Easter Basket? Justin Rudd is looking for those committed to:
• posting about it,
• donating (or getting donated by your friends, family, teammates, and co-workers) at least 20 baskets, and
• giving at least 2 on-site volunteer hours on April 2 and or April 3
This is our 11th-annual Operation Easter Basket. Can I put you on the host committee list on the Web site? RSVP to Justin@JustinRudd.com
Our goal is to collect and distribute 2,000 baskets this year to economically-disadvantaged boys and girls -- ages birth to 16. The Operation takes place at Bay Shore Church, 5100 E. The Toledo @ Granada Ave., 90803, on Thurs., April 2, 9 a.m. to 6 p.m. and on Fri., April 3, 9 a.m. to 4 p.m. Baskets should average about $20-$25 and contain small toys, school supplies (i.e. note pad, pens, pencils), art supplies (i.e. crayons, markers), hygiene products (i.e. toothbrushes, shampoo), essential clothing items (i.e. socks, underwear), and some Easter candy.
Donors can also make an online contribution of $20 per basket at www.JustinRudd.com/easter.html, and volunteers will put together baskets for you.
Age categories are: (0-2), (2-4), (5-7), (8-10), (11-13) or (14-16). Attach a note to the handle of your Easter basket that says "BOY" or "GIRL" and the age category (i.e. BOY, age 5-7).
For event details and instructions on putting together a completed basket, please visit www.JustinRudd.com/easter


Last Year's Host Committee
Chelsea Black, Brittany Carr, Jacqueline Case, Ben Castillo, Kym Cloughesy, Nancy Emslie, Cindy Engoy, Nancy Foster, Ryan Grabill, Linda Hanson, Janet Higley, Marleen Hurtado, Keir Jones, Kate Karp, Erica Kilgore, Lisa Loveall, Rick Loveall, Michelle Molina, Tim Patton, Christine Robbins, Brina Romero-Montano, Justin Rudd, Holly Santos, Judy Seal, Emily Silver, Sharon Sueki, Niki Tennant, Amy Paloma Welch, Jim Woody Woods



Will you drop off some baskets on April 2 and 3, 2014?
Preferred drop-off times (volunteers needed, too):
Bay Shore Church, Belmont Shore
Thursday: 9 a.m. - 6 p.m.
Good Friday: 9 a.m. - 4 p.m.
gFILL A BASKET. FEEL THE LOVE.
Operation Easter Basket Delivers Hope and Cheer & Needs Your Help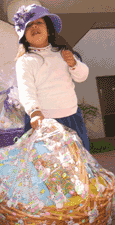 CAN WE COUNT ON YOU and four friends to put together five Easter baskets - one for each of you - for needy Long Beach kids?

OPERATION EASTER BASKET seeks to bring joy and hope to children in desperate situations right here in Long Beach through gift-filled Easter Baskets containing items such as:
4 small toys,
4 school supplies,
4 hygiene products, (toothbrushes, shampoo)
4 essential clothing items, (socks, underwear)
4 and some Easter candy.

We can create baskets for you. Donate here.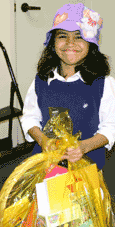 gHow and What to Pack in Your Baskets
4 simple steps

1. First, decide whether your gift will be for a boy or girl and choose an age category: (0-2), (2-4), (5-7), (8-10), (11-13) or (14-16). Attach a note to the handle of your Easter basket that says "BOY" or "GIRL" and the age category (i.e. BOY, age 5-7).

2. Find a basket that you can use to create your Easter Basket. Take a look at the items listed below to judge the size basket you think you'll need.



3. Then, fill your basket with a variety of gifts:

4TOYS: small cars, balls, dolls, stuffed animals, plastic kazoos, harmonicas, yo-yos, small Etch A Sketch, toys that light up or make noise (with extra batteries), Slinky, etc.
: stacking blocks, pull toys, bathtub toys, small stuffed toys. Ages 2-4: dolls, wooden puzzles, educational toys, busy blocks, teddy bears, puppets, books. Ages 5-7: action figures, legos, bubble bath, balls, Barbies, stickers, play dough, paint sets. Ages 8-12: board games, watches, Frisbees, soccer balls, footballs, purses. Ages 13-16: back packs, diaries, perfume, make-up, watches, jewelry, books.

4SCHOOL SUPPLIES: pens, pencils and sharpener, crayons or markers, stamps and ink pad sets, coloring books, writing pads or paper, solar calculators, etc.

4HYGIENE ITEMS: toothbrush, toothpaste, floss, soap, comb, bubble bath, washcloth, etc.

4 ESSENTIAL CLOTHING: socks, T-shirts, slippers, underwear, ball caps, etc.

4MORE IDEAS: manufacturer's-packaged candy (i.e. no loose jelly beans or candies), age-appropriate hard candy (i.e. not too small for a young child to choke on), lollipops, mints, gum, sunglasses, flashlights with extra batteries, toy jewelry sets, hair clips, watches, small picture books, gift certificates, books, etc.

4. Wrap your basket in a cellophane bag. And, be sure to mark an appropriate age range & gender for your basket (as listed in step 1 above) on an attached tag.
FINANCIAL CONTRIBUTIONS NEEDED


We can help make Easter Baskets for you and we truly appreciate any gift, monetary or in-kind, that would help us to make possible this Easter effort of love. Your tax-deductible check or gift can be payable/mailed to: "CAT" c/o Justin Rudd, 5209 E. The Toledo #1, Long Beach, CA 90803. Please write Easter Basket in the check's memo line. Or, CLICK HERE to donate by credit card now.

CLUBS, SCHOOL GROUPS & PLACES OF WORSHIP WELCOME
In addition to efforts by caring individuals, we welcome and encourage participation by area organizations.

4 Learn what to put in a basket.
4 Become a fan on Facebook.

Drop-off Location is in Belmont Shore
Bay Shore Church, 5100 E. The Toledo, Belmont Shore, 90803.
- Thursday: 9 a.m. - 6 p.m.
- Friday: 9 a.m. - 4 p.m.

Please drop-off your completed baskets at
4Bay Shore Church, 5100 E. The Toledo @ Granada Ave. in Belmont Shore, 90803



SOME GROUPS WHO GOT BASKETS IN THE PAST
Some of the the most underserved children in the Long Beach area:
-Carmelitos Housing Development, 169
-Long Beach Rescue Mission, 100
-Harbor-UCLA Medical Center, Child Life, 34
-Interval House, 100
-Long Beach BLAST's Northpointe Housing Project, 41
-Bikes 90800, 250
-Long Beach Dept. of Health's Public Health Nurses, 60
-NAACP, 30
- Exchange Club Family Center, 9
- New Life Beginnings, xx
-Good Success Christian Fellowship Church, 61
-Christian Outreach in Action (COA), 40
- Trinity Youth Services, Foster Care Long Beach office, 30
-Woman to Woman, 40
- Shields for Families, Inc. (Compton), 146
-Home Depot Day Laborers/English language program, 84
- Parkcrest/ 7th Street, 130
- Tarzana Treatment of Long Beach, 37
- COA, 64
- CANTA, 14
- City of Long Beach, MacArthur Park, 27
- Bethune, 11
- Gems Uncovered, 35
- Child Family Services, 6


View Larger Map

OUR GOAL for 2015 is 2,000 baskets.

TELL A FRIEND
www.OperationEaster.com


4 Donate online now.




CONTACT
Justin@JustinRudd.com

EMAIL UPDATES
If you'd like to receive updates on this program, please SIGN-UP HERE.



SINCE 2005, this program, began by Justin Rudd and his 501c3 nonprofit Community Action Team (CAT) in 2005, provides an opportunity for people of all ages to be involved in a simple, hands-on project while focusing on the true meaning of love -- the greatest gift.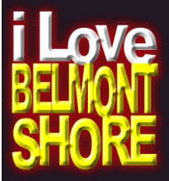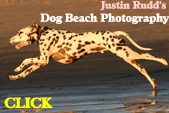 Who is this guy?!
-
Justin Rudd!
, Haute Dogs and Community Action Team (CAT), founder & organizer
"Justin Rudd makes the Energizer Bunny look about as speedy as a fire hydrant."
-- Tim Grobaty, columnist, Long Beach Press-Telegram


"The best friend of Long Beach dogs." --Tom Hennessy, Long Beach Press-Telegram; April 5, 2005


"Meet Mr. Tireless. Sometimes we think that if Justin Rudd never moved to Belmont Shore, the place would be overrun with feral cats and you'd be able to walk from Ocean Boulevard to the sea at Granada on a luxurious blanket of Styrofoam and cigarette butts. Instead, thanks to his work and the word "tireless' didn't exist until Rudd began walking and talking with dogs and clean-ups and education and miscellaneous pageantry, the Shore is a better place to live."
-- Tim Grobaty, columnist, Long Beach Press-Telegram; Mar. 2, 2005