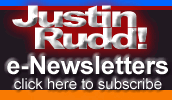 GET INVOLVED ON YOUR TEAM

I AM A FIRM believer in the collective power of individuals joined in a spirit of goodwill and generous giving to bring about the success of an organization. That's why we need you to get involved.



g TAX-DEDUCTIBLE
Please Support CAT - a 501c3 Nonprofit

RIGHT NOW, while the need is in your mind, won't you please donate? We receive no government monies, and depend entirely on people like you.

WE HOPE YOU share our love for animals, kids and the environment, and our wish is that you'll consider a gift of $25, $50, $100 or another amount so that we can continue to bring you and our community fun events and meaningful projects.

CHECKS to CAT, Attn. Justin Rudd, 3040 E. First Street, Long Beach, CA 90803.

THE MAIN PURPOSE of the Community Action Team (CAT) is to promote social well-being among the general public. As a 501c3 nonprofit corporation governed by a board of directors, contributions to CAT are tax deductible and are used to help produce quality events within our community that benefit children, animals, and the environment.

C.A.T. IS AN UMBRELLA organization that includes Haute Dogs and:
4Halloween Kids' Costume Contest
4July 4 Kids' Bike Parade
4Dog-themed Poetry contest
4Interfaith Blessing of the Animals
4$1,000 SoCal Spelling Bee Championship
4So Cal Adult Spelling Bee
4Sidewalk Chalk Art & Poetry Contest
4Haute Dogs on the Beach events
4Haute Dog Howl'oween Parade
4Operation Easter Basket
4Operation Santa Paws
45k/10k Grunion Run
45k/10k Long Beach Turkey Trot
4monthly 30-Minute Beach Cleanups.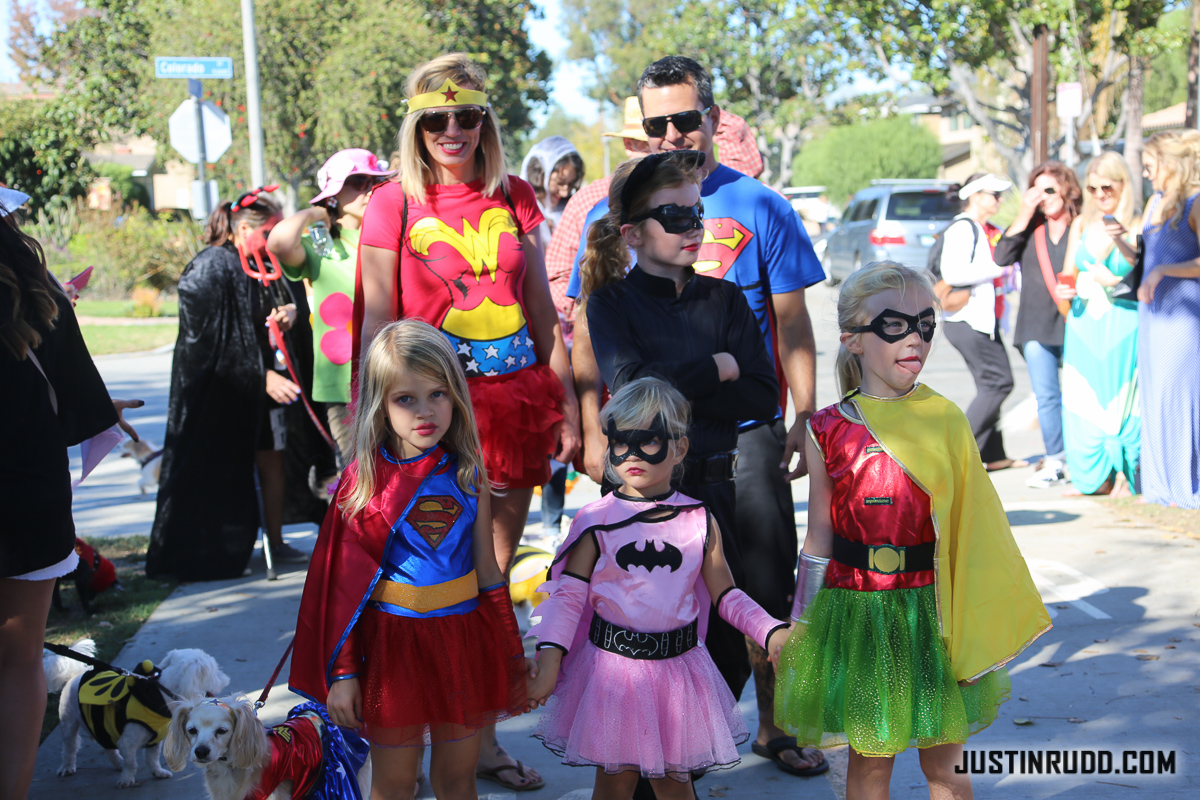 Costume Contest for Kids and Adults. Cash prizes!

- free entry for humans

- 2:25 p.m., Sunday, Oct. 31, 2018

- Sign-in at registration tent near Colorado @ Santiago, 2-2:15 p.m.
- Parade of human contestants at 2:25 p.m.
- prelim judging at parade starting area near Colorado St. @ Santiago Ave., on the bike path is at 2:15-2:25 p.m. as judges walk around
- If you are bringing your dog, register your dog at www.Howloween.info for just $10/advance or $20 at event.



No Native American costumes
at the Haute Dog Howl'oween Parade. It

is our policy to treat people with honor, dignity and respect -- regardless of their beliefs, gender, age, race, creed, sexual orientation, special needs and ethnicity.
LOCATION:

Marina Vista Park, 5355 E. Eliot St. Long Beach, 90803.
- GOOGLE MAP
- EVENT MAP AT
MARINA VISTA PARK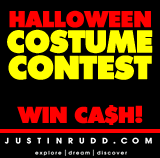 HUMANS are invited to lead the Howl'oween Parade, and there will be a few $10 prizes to best kids and $20 bills for best adults. There is no charge to enter the costume contest. Final judging takes place on the parade route. Contestants are welcome to walk with their dogs (only if the dog has registered for the Howl'oween Parade).

Wheelchairs welcome.


Awards will be announced after the dog parade ends about 3:30 p.m. in the park behind the vendor tents. Parents are welcome to walk along with their kids in the parade.

If walking a dog in the parade, please register your dog at www.Howloween.info.


200+ Costumed Kids and Adults Expected to Compete for Halloween CA$H

THERE WILL BE $100 cash awarded during the annual Southern California Halloween Costume Contest. The event sponsored by Justin Rudd and his nonprofit 501c3 the Community Action Team, is for kids and adults and is free to enter. More than 200 costumed kids and adults are expected to be judged on creativity, originality and first impression.

SEVERAL costumed kids and adults will each receive $10 cash from Justin Rudd's Community Action Team.

KIDS and ADULTS INVITED TO PARADE
All kids, teens, and adults in costume will walk in the annual Haute Dog Howl'oween Parade. We encourage the kids to walk at the front of the parade before the first dogs. CLICK HERE for details about the Howl'owen Parade. The dog parade begins at 2:30. We expect that the final dog will step off to begin the parade approx. 3 p.m.

CAT IS AN UMBRELLA organization made up of programs and events you may already be familiar with: the 30-Minute Beach Cleanup; the $1,000 Southern California Spelling Bee Championship; Operation Santa Paws; the July 4 Kids' Bike Parade; the Kids' Halloween Costume Contest; Operation Easter Basket; the Thanksgiving Day 5K/10K Turkey Trot and the various Haute Dog projects.


2010 PHOTO GALLERIES