I AM A FIRM

believer in the collective power of individuals joined in a spirit of goodwill and generous giving to bring about the success of an organization. That's why we need you to get involved.



g TAX-DEDUCTIBLE
Please Support CAT - a 501c3 Nonprofit

RIGHT NOW, while the need is in your mind, won't you please donate? We receive no government monies, and depend entirely on people like you.

WE HOPE YOU share our love for animals, kids and the environment, and our wish is that you'll consider a gift of $25, $50, $100 or another amount so that we can continue to bring you and our community fun events and meaningful projects.

CHECKS to C.A.T., Attn. Justin Rudd, 3040 E. First Street, Long Beach, CA 90803.


501c3/Fed. Tax ID# is 05-0545777


THE MAIN PURPOSE of the Community Action Team (CAT) is to promote social well-being among the general public. As a 501c3 nonprofit corporation governed by a board of directors, contributions to CAT are tax deductible and are used to help produce quality events within our community that benefit children, animals, and the environment.

C.A.T. IS AN UMBRELLA organization that includes Haute Dogs and:
4Halloween Kids' Costume Contest
4July 4 Kids' Bike Parade
4Interfaith Blessing of the Animals
4$1,000 National Kids Spelling Bee
4National Adult Spelling Bee
4Sidewalk Chalk Art Contest
4Haute Dogs on the Beach events
4Haute Dog Howl'oween Parade
4Operation Easter Basket
4Operation Santa Paws
45k/10k Long Beach Turkey Trot
4monthly 30-Minute Beach Cleanups.
CANCELLED: The Jan. 2021 event is cancelled due to COVID. We'll pick up this tradition once gathering is safer.


Justin Rudd and his nonprofit 501c3 Community Action Team (CAT) present the 15th-annual Father/Daughter Dance with DJ Carlos Zavala on Sunday, Jan. 26, 2020, 4:30 p.m. at Bay Shore Church's youth center/gym. More than 50 couples typically attend.


STARTING AT $10/COUPLE
Tickets start at just $10 for father/daughter couples before event day.

Tickets can also be purchased at the door with $20 cash, per couple. There are no printed tickets. There will be a pre-paid list at the door.

All tickets include free online photos (Facebook) of each couple and lemonade and cookies from Corner Bakery.

g FOR CHARITY
C.A.T. invites public to Sunday, Jan. 26, Father/Daughter Dance in Belmont Shore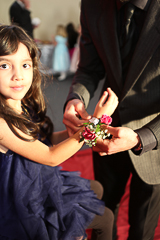 MORE THAN 50 couples are expected to attend the 15th-annual Long Beach Father/Daughter Dance hosted by Justin Rudd and his nonprofit 501c3 Community Action Team (C.A.T.). The dance will take place from 4:30 - 6:30 p.m. at the expansive, carpeted community hall of Bay Shore Church on The Toledo (@ Nieto Ave.) in Belmont Shore.

SPECIAL GUESTS
- Little Miss Teen Long Beach
- Little Miss Teen Southern California Cities
- Miss Teen Long Beach
- Miss Teen Southern California Cities
- Miss Long Beach
- Miss Southern California Cities
- Ms. Long Beach
- Ms. Southern California Cities
- Mrs. Long Beach
- Mrs. Southern California Cities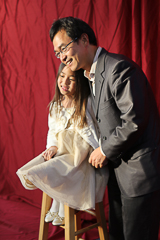 IT WILL BE a special, area-wide, semi-formal evening for fathers and daughters of all ages. The evening was complete with decorations, old-fashioned refreshments, wholesome music, girls in dresses, dads in ties, fathers giving corsages, and daughters learning how a gentleman treats a lady -- all to benefit great environmental, youth and animal welfare programs in our area.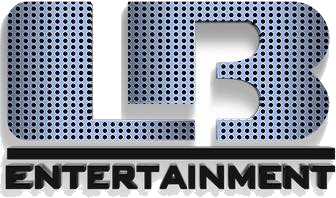 ATTENDEES will enjoy party classics provided by awesome DJ Carlos Zavala of LB Entertainment. Music will include dance hits like "Livin La Vida Loca", "Hokey Pokey", and "Conga", as well as popular tunes by pre-teen and teen musical sensations.


COUPLES WILL enjoy home-baked goodies from moms, and other delights will be provided by C.A.T. Couples will also enjoy complimentary prom-styled photos by Jim "Woody" Woods and Justin Rudd that will be available on Facebook for free.
FATHERS AND GRANDFATHERS have an opportunity to take their daughters or granddaughters out for dancing to party classics. There is no age requirement, so young and old are able to enjoy the evening. Girls may also be accompanied by their uncle, guardian or an adult relative.

For this special night, moms are not allowed to visit or spectate. It's a night for moms to have a night off.

SPONSORS




For other upcoming event details, visit www.JustinRudd.com/cat.

To get on Rudd's free "kids events" e-newsletter, just CLICK. All CAT event details at www.JustinRudd.com/cat.

What Did Justin Post on Facebook Today?!
Check it out here

Bulldog Beauty Contest to Attract More than 300 "Adora-bull" Beauties



MORE THAN 200 English & French Bulldogs and Pugs of all ages will travel to Long Beach, Calif., from as far as Las Vegas, Phoenix and San Francisco to vie for the coveted title. The annual contest will take place in Feb. The bulldogs will be evaluated (by real-life beauty queens) on personality, charm, face, figure, and first impression. DETAILS

g WINNER TO TAKE HOME $1,000 CASH
Spellers Sought for Bee