GET INVOLVED ON THE TEAM

I AM A FIRM believer in the collective power of individuals joined in a spirit of goodwill and generous giving to bring about the success of an organization. That's why we need you to get involved. - Justin Rudd!

Community Action Team, California, Inc. 5209 E. The Toledo #1, Long Beach, CA 90803

501c3/Fed. Tax ID# is 05-0545777


g TAX-DEDUCTIBLE
Please Support CAT • a 501c3 Nonprofit

RIGHT NOW, while the need is in your mind, won't you please donate? We receive no government monies, and depend entirely on people like you.

WE HOPE YOU share our love for animals, kids and the environment, and our wish is that you'll consider a gift of $25, $50, $100 or another amount so that we can continue to bring you and our community fun events and meaningful projects.

CHECKS can be made payable to CAT, Attn. Justin Rudd, 5209 E. The Toledo #1, Long Beach, CA 90803.

THE MAIN PURPOSE of the Community Action Team (CAT) is to promote social well-being among the general public. As a 501c3 nonprofit corporation governed by a board of directors, contributions to CAT are tax deductible and are used to help produce quality events within our community that benefit children, animals, and the environment.

C.A.T. IS AN UMBRELLA organization that includes:


• 30-Minute Beach Cleanup

• Belmont Shore Sidewalk Chalk Art Contest

• Bulldog Beauty Contest

• Camp Justin!

• Great American 4th of July Kids Bike Parade

• Halloween Kids' Costume Contest

• Haute Dog Contests

• Haute Dog Howl'oween Parade

• Haute Dog Poetry Contest

• Interfaith Blessing of the Animals

• Joy to the World! Christmas concert

• Long Beach Bake-Off

• Long Beach Christmas Cookie Contest

• Long Beach Father/Daughter Dance

• Long Beach Giving Project

• Long Beach Heroes awards

• Long Beach Losers

• Long Beach Mom Prom

• Long Beach Polar Splash!

• Long Beach Touch-A-Truck

• Long Beach Turkey Trot 5K/10K

• Miss Long Beach Pageant

• National Adult Spelling Bee

• National Kids Spelling Bee

• Operation Easter Basket

• Operation Santa Paws

• Red High Heels Walk

• Roses Are Red… poetry contest

• Say Cheese Long Beach! photo contest

• Sock-It-To-'Em

• Southern California Beard & Mustache Championship

• Southern California National Anthem Sing-Off

• Southern California Tattoo Championship


• Full event list and calendar HERE.




g

Justin's Free e-Newsletters





•

DOG e-News


Weekly; Long Beach/LA/OC area dog news & events;

11,200

+ subscribers;

subscribe


•

JUST-IN TIMES e-News


Weekly; Long Beach/LA/OC area gay & lesbian news & events; 2,960+ subscribers

; subscribe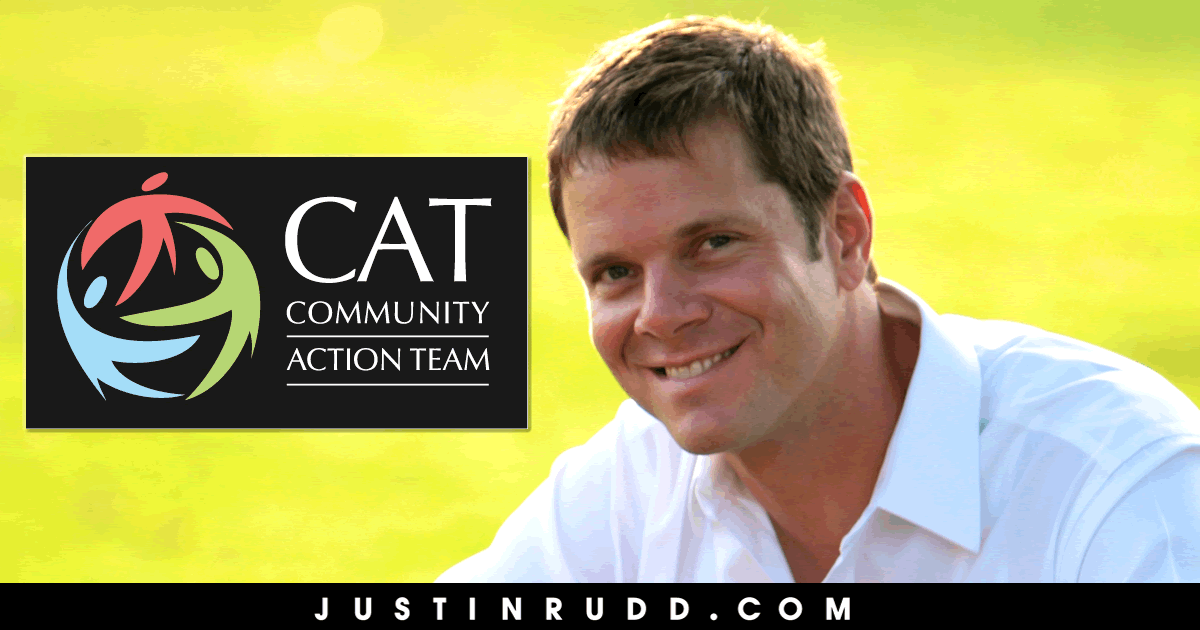 This video features a few of our annual events.

Some of C.A.T.'s upcoming events and projects

• Clothing & Shoes Drive for Homeless
June 1-7, 2016. Bay Shore Church concert hall, 5100 E. The Toledo. 3rd annual. For Justin Rudd's birthday (June 6), he asks the public to give the gift of used clothes and shoes. Last year, several huge truckloads of goods were collected and donated to area homeless service agencies.
JustinRudd.com

• 30-Minute Beach Cleanup
Saturday, June 18, 2016, 10 a.m., 205th consecutive month, 1 Granada Ave. Justin Rudd and his Community Action Team have been hosting the monthly cleanup since June 1999. Approx. 100 volunteers of all ages attend to help rid the sand of debris, so our beach remains clean and safe.
BeachCleanup.org

• $1,000 Southern California National Anthem Sing-Off
Saturday, June 18, 2016, 10:30 a.m., 5th annual, 1 Granada Ave. on the beach's boat launch ramp. Justin Rudd and his Community Action Team invite singers of all ages to sing a cappella the last part of the National Anthem for the crowd following the day's beach cleanup. Then finalists will sing the entire song for the crowd. The winner goes home with a $1,000 contract to sing the Anthem at their choice of 20 Community Action Team events within a year.
JustinRudd.com/singoff

• Camp Justin!
June 19-25, 2016; 6th annual. For a week each summer, Justin Rudd takes about a dozen deserving incoming high school seniors on day trips around Southern California and beyond. In previous years, the group: flew to Las Vegas for an overnight and stayed in a 5-star hotel; flew to San Francisco; toured college campuses; rode horses in Griffith Park; toured movie studios; dined with county commissioners, mayors and councilpeople, spent the night on the Queen Mary, and much more. The goal of the Camp is to help the students to "explore, dream and discover" while showing them more of the world outside the neighborhood or school in which they spend most of their time.
JustinRudd.com/campjustin

• Great American 4th of July Kids Bike Parade
Mon., July 4, 2016, 10 a.m., 13th annual, 1 Granada Ave., Justin Rudd and his Community Action Team host more than 500 kids on their patriotic-decorated bicycles, plus their parents, for a 2-mile ride along the beach bike path and the closed-to-auto-traffic-for-the-summer Bay Shore Ave. The day also includes a patriotic speech contest, and patriotic costume contest. Free.
BikeParade.com

• 30-Minute Beach Cleanup
Saturday, July 16, 2016, 10 a.m., 206th consecutive month, 1 Granada Ave. Justin Rudd and his Community Action Team have been hosting the monthly cleanup since June 1999. Approx. 100 volunteers of all ages attend to help rid the sand of debris, so our beach remains clean and safe.
BeachCleanup.org

• 30-Minute Beach Cleanup
Saturday, Aug. 20, 2016, 10 a.m., 207th consecutive month, 1 Granada Ave. Justin Rudd and his Community Action Team have been hosting the monthly cleanup since June 1999. Approx. 100 volunteers of all ages attend to help rid the sand of debris, so our beach remains clean and safe.
BeachCleanup.org

• Southern California Tattoo Championship
Saturday, Aug. 20, 2016, 10:30 a.m. 1 Granada Ave., on the beach. Following the 30-Minute Beach Cleanup Justin Rudd and his Community Action Team will give out cash prizes to the cleanup volunteers who have the best tattoos.
BeachCleanup.org

• 30-Minute Beach Cleanup
Saturday, Sept. 17, 2016, 10 a.m., 208th consecutive month, 1 Granada Ave. Justin Rudd and his Community Action Team have been hosting the monthly cleanup since June 1999. Approx. 100 volunteers of all ages attend to help rid the sand of debris, so our beach remains clean and safe. A "Watch Me Whip (Nae Nae)" dance contest will follow the cleanup. There will be cash prizes.
BeachCleanup.org

• 30-Minute Beach Cleanup & Halloween Costume Contest
Saturday, Oct. 15, 2016, 10 a.m., 209th consecutive month, 1 Granada Ave. Justin Rudd and his Community Action Team have been hosting the monthly cleanup since June 1999. Approx. 100 volunteers of all ages attend to help rid the sand of debris, so our beach remains clean and safe.
BeachCleanup.org

•$1,000 Belmont Shore Sidewalk Chalk Art Contest
Saturday, Oct. 15, 2016, 9 a.m. to 4 p.m., 13th annual. Second Street in Belmont Shore. Justin Rudd and his nonprofit Community Action Team host more than 100 adult artists who use the sidewalks of Second Street as their canvases. Held in conjunction with the Belmont Shore Art Walk.
JustinRudd.com/chalk

• Interfaith Blessing of the Animals
Sunday, Oct. 16, 2016, 5:40 p.m., 16th annual, Granada Ave. Boat Launch Ramp. Justin Rudd and his nonprofit Community Action Team host about 300 animals and their owners/handlers, as the animals receive blessing from a menagerie of faith leaders. Free event for all.
BlessThePets.com

• SOUTHERN CALIFORNIA KIDS & ADULTS HALLOWEEN COSTUME CONTEST
Sunday, Oct. 30, 2016, 2:25 p.m., Marina Vista Park. Free entry. Cash prizes. Justin Rudd and his Community Action Team hose more than 200 entrants in this annual event that takes place just before the Haute Dog Howl'oween Parade. Free to enter.
JustinRudd.com/costume.html

• Haute Dog Howl'oween Parade
Sunday, Oct. 30, 2016, 2:30 p.m., 16th annual, Marina Vista Park, 2:30 p.m. Justin Rudd and his Community Action Team host the biggest Halloween pet event in whe world. There is a vendor and pet adoption fair from 12:30-4:30 p.m., but the highlight of the day is the 500+ costumed dogs as they parade a few blocks in front of a few thousand gawkers and a panel of judges. The winner will get dog food for a year. $10/advance for each dog who enters the parade. There is no charge for humans to walk in the parade (with or without costumes), and it's free to spectate. Front-row chairs can be rented on-site for $5/cash.
Howloween.info

RECENT EVENTS

• $1,000 "SAY CHEESE LONG BEACH!" 24-HOUR DIGITAL PHOTO CONTEST
Exhibition is Saturday, Nov. 7, 2015 noon-3 p.m. at Chase Bank on 2nd St. Awards at 2:15 p.m. The photos in the contest were taken from Saturday, Sept. 5 til Mon., Sept. 7. Contestants of all ages will be taking digital photos within the city limits and then submitting their top shots for the public exhibit. At least $1,250 will be awarded for the best images. Hosted by Justin Rudd and his nonprofit Community Action Team.
justinrudd.com/saycheese.html

• Little Miss/Teen/Miss and Mrs. Long Beach pageant and Little Miss/Teen/Miss/Mrs. Southern California Cities pageant
Sunday, Nov. 15, 2015: 6 p.m., Long Beach Performing Arts Center complex, 300 E. Ocean Blvd., 90802. The Miss Long Beach Pageant was created in 1950 and is now produced by Justin Rudd and his nonprofit Community Action Team (CAT). The eight titleholders (Little Miss/Teen/Miss/Mrs. Long Beach and Southern California Cities) each receive $2,000 appearance contracts to attend CAT events. Entry fee starts at $100. Tickets can be purchase for $30 or $40.
MissLongBeach.com and MissSouthernCalifornia.com

• Long Beach Losers awards ceremony
Sunday, Nov. 1, 2015, 6 p.m., 9th annual; Bay Shore Church sanctuary, 5100 E. The Toledo, free. Justin Rudd's Community Action Team hosts this weight-loss contest which expects 300+ registrants in 2015. Participants put $5 in the jackpot at each of the weekly weigh-ins.
LongBeachLosers.com

• Long Beach Bake-Off
Sunday, Nov. 1, 2015, 7 p.m. awards and tasting reception, 5th annual, Bay Shore Church fellowship hall, 5100 E. The Toledo, $5 at the door to enter a recipe and just $5 for non-registrants to come to the tasting reception at 7 p.m.. Justin Rudd's Community Action Team hosts this event with five categories: cakes, pies, cookies, bars/squares, and cupcakes. Deliver entries to the church from 5-6 p.m.
JustinRudd.com/bakeoff

• 30-Minute Beach Cleanup
Saturday, Nov. 21, 2015: 198th consecutive month, 1 Granada Ave. Justin Rudd and his Community Action Team have been hosting the monthly cleanup since June 1999. Approx. 100 volunteers of all ages attend to help rid the sand of debris, so our beach remains clean and safe.
BeachCleanup.org

• Southern California Beard & Mustache Championship
Saturday, Nov. 21, 2015, 10:30 a.m., following the beach cleanup, 1 Granada Ave. Justin Rudd and his nonprofit Community Action Team give cash prizes for those with the best facial hair. There's even a category called "most pathetic." A great way to help celebrate Mo-vember.
BeachCleanup.org

• Long Beach Turkey Trot 5K/10K & Kids 1/2-mile Wingding
Thurs., Nov. 26, 2015, 7, 8:30 and 10 a.m. start times; 13th annual, start/finish at 1 Granada Ave. Justin Rudd's Community Action Team hosts approx. 5,000 runners and walkers on the scenic, very flat beach bike path on Thanksgiving morning.
TurkeyTrot.us

• Joy to the World! free Christmas concert
Sunday, Dec. 13, 2015: 5 p.m., 2nd annual; Bay Shore Church sanctuary, 5100 E. The Toledo, free with donation of canned goods. Justin Rudd and his nonprofit Community Action Team present this free 26-piece professional brass and percussion group from the Southern California Brass Consortium. A $5 tasting reception featuring the Long Beach Christmas Cookie Contest follows the concert
JustinRudd.com/concert

• Long Beach Christmas Cookie Contest
Sunday, Dec. 13, 2015, 6:30 p.m., 5th annual, Bay Shore Church concert hall, 5100 E. The Toledo. Justin Rudd and his Community Action Team host a few dozen bakers at this annual contest that awards cash to charities on behalf of those with the best homemade holiday cookies. The $5 awards/tasting reception follows the Christmas Concert by Southern California Brass Consortium.
JustinRudd.com/cookiecontest

• Operation Santa Paws
Collections are Dec. 1-18, 2015. Deliveries are Saturday, Dec. 19, 2015: 15th annual deliveries, Long Beach Animal Care Services @ 11:45 a.m., spcaLA in Long Beach @ 12:15 a.m., Seal Beach Animal Care Services @ 1:30 p.m., and Orange County Animal Care Services in Orange at 3 p.m. Hosted by Justin Rudd, his nonprofit Community Action Team and Haute Dogs.
SantaPaws.info

• 30-Minute Beach Cleanup
Saturday, Dec. 19, 2015, 10 a.m., 199th consecutive month, 1 Granada Ave. Justin Rudd and his Community Action Team have been hosting the monthly cleanup since June 1999. Approx. 100 volunteers of all ages attend to help rid the sand of debris, so our beach remains clean and safe.
BeachCleanup.org

• Sock-It-To-'Em sock drive for homeless
Jan. 1-31. 5th annual. Justin Rudd and his Community Action Team (CAT) hold an annual collection of new pairs of socks with a goal to collect 7,000 pairs for area homeless men, women, and youth. The socks are distributed to five area agencies: MHA Village, COA, Beacon for Him, City of Long Beach Multi-Service Center, and Long Beach Rescue Mission. Please drop off socks to the Bay Shore Church fellowship hall, 5100 The Toledo @ Granada Ave., Belmont Shore, M-F, 9 a.m. – 2 p.m., or leave them in a bag outside the church's office door after hours. Most requested are men's black crew socks.
JustinRudd.com/sockittoem

• 30-Minute Beach Cleanup
Saturday, Jan. 16, 2016: 200th consecutive month, 1 Granada Ave. Justin Rudd and his Community Action Team have been hosting the monthly cleanup since June 1999. Approx. 100 volunteers of all ages attend to help rid the sand of debris, so our beach remains clean and safe.
BeachCleanup.org

• Long Beach Polar Splash!
Saturday, Jan. 16, 2016, 11 a.m., 5th annual, next to Rosie's Dog Beach, 1 Granada Ave. Justin Rudd's nonprofit Community Action Team (CAT) donates $5 or $10 to various schools and charities on behalf of every person that plunges into the Pacific, up to $2,000. Follows the beach cleanup.
JustinRudd.com/polarsplash

• Long Beach Heroes awards dinner
Sunday, Jan. 24, 2016, 6 p.m., 5th annual, Bay Shore Church concert hall, 5100 E. The Toledo. Justin Rudd and his Community Action Team honor ordinary, unsung citizens who do amazing things in our community. Each hero receives a check for $500 or more to continue doing the good work they are doing.
JustinRudd.com/heroes

• Long Beach Father/Daughter Dance
Sunday, Jan. 31, 2016, 4:30-6:30 p.m., 12th annual, Bay Shore Church youth center, 5200 E. The Toledo. Justin Rudd and his nonprofit Community Action Team host dozens of dads and their little girls for dancing, homemade refreshments, and dance contests.
JustinRudd.com/dance

• 40-Day Challenge
Jan. 1 - Feb. 9, 2016. 6th annual. Justin Rudd and his Community Action Team host this challenge that asks the public to give up four food items or food/drink categories for the first 40 days of the year. It's a New Year's resolution goal to give up items like sweets, alcohol, fast food, soda, fried food, and other high-calorie food and beverages.
JustinRudd.com/fortydaychallenge

• Long Beach Losers | Team Weight-Loss Challenge
Begins Jan. 2 & 3, 2016: Weekend weigh-ins will take place in Jan., Feb., and March in front of Bay Shore Church, 5100 E. The Toledo. Justin Rudd and his Community Action Team host 300-500 registrants for a 10-week team weight-loss challenge. Recent years' jackpots were around $40,000 and are split among the best 4-person teams and the individuals who lose the most, based on percentage of weight lost.
LongBeachLosers.com

• Long Beach Shelter Valentine's Card Contest & Yappy Hour
Saturday, Feb. 13, 2016, noon, 7th annual, Long Beach Animal Care Services, Westerly School, Justin Rudd and his nonprofit Community Action Team host a card contest for students in the surrounding area, and the cards are hung on the cages of all the abandoned and abused dogs and cats awaiting new homes during Valentine's season. The Yappy Hour features the card judging and awards ceremony, love songs are played, and refreshments are served as potential adopters visit with animals.
HauteDogs.org/#valentines

• Bulldog Beauty Contest & Haute Dogs Contests with Pet Adoption Fair
Sunday, Feb. 14, 2016, 13th annual, Marine Stadium, 9:40 a.m. til 3 p.m. Justin Rudd and his nonprofit Community Action Team (CAT) host this event billed as the largest gathering of English bulldogs in the world. Some of the other 19 contests that day for all breeds/mixes include Best large dog, best small dog, best tail, best legs, best smile, and best butt. The dogs will parade down the red carpet and get judged by real-life beauty queens, all to help raise money for CAT and animal welfare causes.
BulldogBeauty.com

• 30-Minute Beach Cleanup
Saturday, Feb. 20, 2016, 10 a.m., 201st consecutive month, 1 Granada Ave. Justin Rudd and his Community Action Team have been hosting the monthly cleanup since June 1999. Approx. 100 volunteers of all ages attend to help rid the sand of debris, so our beach remains clean and safe.
BeachCleanup.org

• "Roses Are Red..." Poetry Contest
Saturday, Feb. 20, 2016, 10:35 a.m., following the "30-Minute Beach Cleanup." To participate in the cleanup and poetry contest, arrive 9:35 - 10 a.m. and get free parking when you enter the beachfront lot at 1 Granada Ave., Long Beach, 90803. RULES: Poems can be read and must be under 30 seconds. All should start with "Roses are red..." and be original. Entrants can enter as many as three poems. Poets of all ages welcome. Age and grade level will be taken into consideration by judges. Awards include $20 bills.
www.BeachCleanup.org/#roses

• Red High Heels Walk
Saturday, Feb. 20, 2016, noon; 6th annual, starts/ends at Livingston Park; Justin Rudd's Community Action Team hosts this red-shoes-only, 1-mile walk for men, women and kids on the sidewalks of Second St. to bring awareness to heart health issues, free to participate
JustinRudd.com/redhighheelswalk

• $1,000 National Kids Spelling Bee
Sunday, March 6, 2016, 2 p.m., 15th annual, Bay Shore Church sanctuary, 5100 E. The Toledo. Justin Rudd's Community Action Team hosts students in grades 3-5 from across North America as they try to spell correctly to win the $1,000 cash prize. Formerly named the National Elementary School Spelling Bee.
KidsSpellingBee.com

• $1,000 National Adult Spelling Bee
Sunday, March 6, 2016, 4:30 p.m., 11th annual, Bay Shore Church sanctuary, 5100 E. The Toledo. Justin Rudd's Community Action Team hosts students in grades 3-5 from across North America as they try to spell correctly to win the $1,000 cash prize.
AdultSpellingBee.com

• 30-Minute Beach Cleanup
Saturday, March 19, 2016, 10 a.m., 202nd consecutive month, 1 Granada Ave. Justin Rudd and his Community Action Team have been hosting the monthly cleanup since June 1999. Approx. 100 volunteers of all ages attend to help rid the sand of debris, so our beach remains clean and safe.
BeachCleanup.org

• Haute Dog Poetry Contest
Saturday, March 19, 2016, 10:35 a.m., 6th year, after the 30-Minute Beach Cleanup, 1 Granada Ave.
- poetry does not have to be memorized
- poems must be one minute or less
- no props; dogs welcome
- all ages welcome to enter, entry is free
- poetry must be original and dog-themed
- microphone provided
- bring a printed copy of your poem
- max. two poems per entrant
- sign-up at the event (dogs welcome to attend)
BeachCleanup.org

• Haute Dogs/Helpful Honda Guys adoption fair/mobile dog wash at Rosie's Dog Beach, Mar. 20, 10 a.m. – 2 p.m.

• Long Beach Giving Project
Sunday, March 20, 2016, 6 p.m., 9th annual, Bay Shore Church concert hall, 5100 E. The Toledo. Justin Rudd and his Community Action Team give about $1,000 cash to about a dozen local volunteers, and tasks them to go out and buy goods and services for those in need in the city. And, they have only one week to do the giving. The week concludes with a dinner, and each "giver" presents what he/she did with the money, in front of their peers and a panel of judges.
JustinRudd.com/giving

• Operation Easter Basket
Thurs./Fri., March 24 & 25, 2016, 12th annual, Bay Shore Church concert hall, 5100 E. The Toledo. Justin Rudd and his Community Action Team host a collection drive and assembly to put together 2,600 essentials-filled baskets for the most needy kids in our community. Baskets include items like art supplies, school supplies, hygiene items, toys, and candy.
JustinRudd.com/easter

• Long Beach Mom Prom - dance for moms and their kids
Sunday, April 3, 4:30-6:30 p.m., Youth Center of Bay Shore Church, 5200 E. The Toledo, Belmont Shore. Justin Rudd and his nonprofit Community Action Team host their third dance that includes a DJ, homemade refreshments, prom photos, dance contests, and the crowning of a prom queen. Early bird tickets are $10, or $20 on the weekend of the event.
JustinRudd.com/momprom

• 30-Minute Beach Cleanup & Pajama Contest
Saturday, April 16, 2016, 10 a.m., 203rd consecutive month, 1 Granada Ave. Justin Rudd and his Community Action Team have been hosting the monthly cleanup since June 1999. Approx. 100 volunteers of all ages attend to help rid the sand of debris, so our beach remains clean and safe. There will be cash prizes for kids and for adults who are wearing the best pajamas during the cleanup, so just roll out of bed and join us.
BeachCleanup.org

• Long Beach Touch-A-Truck
Sunday, May 1, 2016, 9:30-12:30 at 1 Granada Ave. This 2nd annual event is free, and it's CAT's largest event with about 12,000 attendees who get to sit in the drivers' seats. It is hosted by Justin Rudd, his nonprofit Community Action Team (CAT), and Councilwoman Suzie Price. More than 100 large vehicles will be stationed in the beachfront parking lot for kids of all ages to climb aboard and explore. Expected vehicles include a street sweeper, garbage truck, a mail truck, a John Deere tractor, firetrucks, 18-wheelers, a city bus, an ambulance, and more. Free tickets:
JustinRudd.com/truck

• 30-Minute Beach Cleanup
Saturday, May 21, 2016, 10 a.m., 204th consecutive month, 1 Granada Ave. Justin Rudd and his Community Action Team have been hosting the monthly cleanup since June 1999. Approx. 100 volunteers of all ages attend to help rid the sand of debris, so our beach remains clean and safe.
BeachCleanup.org


Sign up for our Email Newsletter


SOME OF OUR FACEBOOK FAN PAGES:
Long Beach, Calif. (72,500+ likes, most popular); Belmont Shore! (21,100+ likes); Long Beach Losers; Haute Dogs (14,400 likes); Long Beach Turkey Trot; 30-Minute Beach Cleanup


Kids' Costume Contest


COSTUMED KIDS are invited to lead the Howl'oween Parade this year and there will be a a few $10 prizes to those kids with the best outfits. There is no charge to enter the kids costume contest, but a signed liability waiver by parents/guardian is required. It's the same entry form as the dog parade, just skip the info about dogs and payments. Be at the parade start line (meet inside the kids playground front gates, corner of Livingston Dr. & Park Ave.) by 2:20 p.m. with your entry form. Kids will step off at 2:25 p.m. DETAILS

Miss Long Beach & Miss Southern California Cities Pageants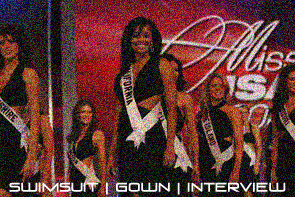 Justin Rudd and the Community Action Team will present the Long Beach pageants in early Nov., 2012 at the Grand Ballroom of The Grand in Long Beach.

The pageant will award "Long Beach" and "Southern California" titles in each of these four divisions:
• Little Miss (ages 6-10)
• Teen (ages 13-18)
• Miss (ages 19-30)
• Mrs. (21+)
Elements of competition for Teen, Miss and Mrs. will include swimsuit, evening wear and interview. There is no talent competition. Get on our email list HERE for updates/details.






See details below about the amazing amount of things that CAT has accomplished this past year. And, please consider a secure, online tax-deductible contribution to CAT as part of your end-of-year holiday giving. -Justin!

click: DONATE NOW

THE MAIN PURPOSE of the Community Action Team (CAT) is to promote social well-being among the general public. CAT is a 501c3 is governed by a board of directors. Contributions are tax deductible and are used to help produce quality events within our community that benefit children, animals, and the environment. Some monies also go towards event permits, insurance, Web hosting, refreshments, prizes, printing, advertising, salary and office administrative costs.

THE GOAL OF CAT is to implement programs, events, education, support and advocacy that will focus on such relevant issues as youth, education, the environment, our beaches, health/fitness, and animal welfare. CAT's mission is to embrace humanity with care and compassion, while encouraging those around us to explore, dream and discover the tenets of civility, kindness and understanding of all people.

Costumed Dogs in Howl'oween Parade
Poodles, pugs and other pups pound pavement



600+ DOGS IN THEIR best Howl'oween outfits are expected to return to Belmont Shore for the annual Haute Dog Howl'oween Parade this Halloween at 2:30 p.m. More than 600 dogs in all shapes and sizes helped to raise funds for the local animals organizations, as well as the 501c3 nonprofit Community Action Team (CAT) which benefits local youth, environmental, health and animal welfare projects. CLICK HERE to read more and see some great pics.

THANKSGIVING DAY
Hot to (Turkey) Trot in Long Beach

THE THANKSGIVING DAY 5K/10K Turkey Trot Run & Walk takes place Thanksgiving morning at the Belmont Olympic Pool in Belmont Shore. More than 5,000 runners and walkers are expected to help raise $150,000+ to help further the work of the 501c3 nonprofit Community Action Team (CAT). DETAILS

VALENTINE'S
Father/Daughter Dance
The "Father/Daughter Valentine's Dance" will take place near Valentine's at Bay Shore Church in Belmont Shore. The event is hosted by the nonprofit 501c3 Community Action Team (CAT). Approx. 100 dads, daughters of all ages, and CAT volunteers are expected again this year to dance the night away to the Hokey Pokey, Macarena, The Twist and other party classics that will be appropriately selected by a local DJ. Last year, more than $1,000 was collected at the door for this annual event held in the community hall at Bay Shore Church on The Toledo in Belmont Shore. DETAILS

KEEPING LONG BEACH BEAUTIFUL
Monthly Beach Cleanups
Volunteer this month?
30-Minute Beach Cleanups
1 S. Granada Ave., Long Beach, 90803
every 3rd Sat./month @ 10 a.m.
THE "30-MINUTE BEACH CLEANUPS" MEET on the 3rd Saturday of each month at 10 a.m. at 1 S. Granada Ave. (@ Ocean Blvd., Long Beach, 90803) in Belmont Shore, to help rid the beach of trash and debris. Free parking, gloves, bags, refreshments, door prizes and good times. MORE


RED, WHITE & YOUTH
The Great American 4th of July Bike Parade
FANCY FOURTH OF JULY harbor cruises, spectacular theme park fireworks shows and lavish community parades have nothing on this simple annual event in Long Beach. The city's Fourth of July Bike Parade & Contest has got to make everyone smile and cheer with its old-fashioned appeal as hundreds of local kids decorate their two-wheelers and ride the sunny beach boardwalk. Red, white and blue streamers, crepe paper, balloons and American flags are on display and $10 is awarded to the top ten young future designers for originality, creativity, spectator appeal, and display of red, white and blue. Parade starts at 10 a.m. on the beach bike path at the end of Granada Ave. in Belmont Shore. CLICK HERE for parade info. --Sheryll Alexander, AOL/Digital City

WINNER TO TAKE HOME $1,000 CASH
Spellers Sought for Elementary School Bee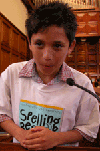 ARE YOU READY to try your skill? Are you a courageous young competitor ready to wrestle with some difficult words? Are you ready for the last word? If you are the best speller at your school and you are in third to fifth grade you may be able to enter the championship that is scheduled to take place in Long Beach on a Sunday in March. www.SpellingBees.com




Who is this guy?!
-
Justin Rudd!
, Haute Dogs and Community Action Team (CAT), founder & organizer
SUBSCRIBE to Justin's other FREE SoCal e-newsletters: